About T.W.M. Trust N.V.
T.W.M. Trust N.V. specializes in incorporating and managing offshore legal entities. We have been serving clients from all over the world since 1991, and are located on the charming Caribbean island of Curaçao. T.W.M Trust N.V. also counsels in fiscal and legal matters, and is certified by the Central Bank of St. Maarten & Curaçao.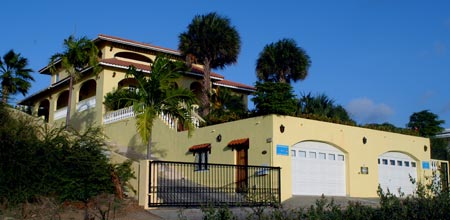 Passion For Privacy
The consultants at T.W.M. are truly passionate about offering their clients the privacy and protection they desire. Due to our personal approach, the majority of clients have been loyal to us for over a decade.
Access To Our Network
At T.W.M. Trust. N.V., we have successfully teamed up with notary offices, legal counselors and fiscal consultants all over the world.
T.W.M. Trust N.V. is situated in one of the top tax havens
Did you know Curaçao is known to be one of the top-notch tax havens in the world? It's centrally located, just off the coast of Venezuela and just in between both America's. Although it is a relatively small island, it features a high-quality infrastructure. Additionally, the easy air access to all continents makes it accessible for people from all over the world.